Adobe Partner Day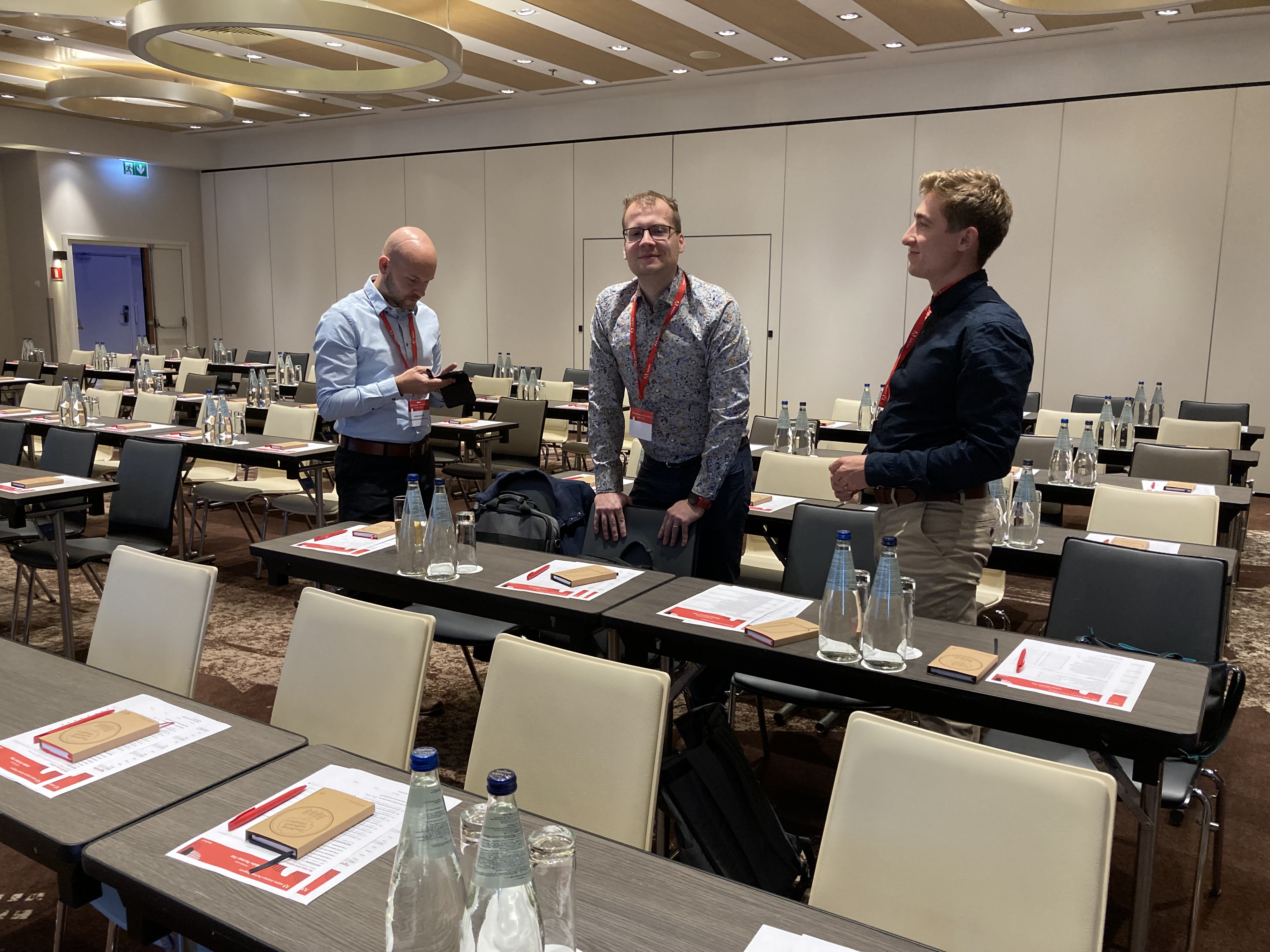 07.09.2022
Members of our team visited Adobe Partner Day on August 31. The event was hosted at the congress center of Hotel Novotel Warszawa, right in the city center. The whole program consisted of two main blocks. Morning block was aimed more towards the structure of Adobe Experience Cloud and management of experience in general. Then we took a closer look at Adobe Commerce in the afternoon part of the event.
Karl Hinterholzer (Head of Sales, Austria & Eastern Europe) started the event with the introduction of Adobe go to market strategy in Eastern Europe. He presented Adobe's mission: "Changing the world through digital experience". Adobe supports declared mission in all stages of experience lifecycle with tools that are located in the Leader's quadrant in their market segment as presented by Gartner or Forrester. Its tools are built to create, manage and distribute experience, because as it was said customer experience management should be the priority in digital transformation nowadays. Presented statistics also said that personalization is the key because research showed that 71% of internet users expect to have content personalized.
The rest of the morning block consisted of several presentations held by Radim Ševčík (Expert Partner Solutions Consultant, Data & Insights), Tareq Fadel (Expert Solutions Consultant, Content & Commerce) and John Baxendale (Senior Partner Solutions Architect) focused on the demonstration of Adobe Experience Cloud's power. The first step was the definition of what Adobe Experience Cloud is, its structure and relationship to Adobe's other clouds – Creative Cloud and Document Cloud. All was presented through a journey of an unhappy online shop customer. Then we dived deep into an experience creation and presentation process with Adobe Experience Manager (AEM) and Workfront. AEM is responsible for creation and delivery via its core modules Sites, Screens, Assets, Forms, Screens and Adobe Learning manager. Workfront connects strategy to delivery via its built-in features that help with iterative planning and prioritizing. Another key aspect that plays a major role in the process is the Adobe Experience Platform because it powers the whole Adobe Experience Cloud as a foundation based on data and insights. This storage works with data from initial ingestion through validation, profiling and machine learning via artificial intelligence (AI) to the moment of delivery to specific applications. Morning block proved that AEM is a robust solution for in-time and omnichannel experience delivery. It ended with an impressive showcase of AEM's capability in the field of batch processing of uploaded images. The icing on the cake was a teaser of some new features for content and e-commerce AI for AEM that are currently in beta testing.
Speakers Volker John (Senior Sales Go To Market Lead) and Michal Kaczmarek (Adobe Commerce Specialist) informed attendees about Adobe Commerce go to market strategy and future vision in the second part of the event. This topic started an interesting discussion about both existing and currently developed B2B features that involved an almost full Adobe team. It proved that commerce solution served via attractive experience is a hot topic in our region.
The final part of the presentations contained organizational information and useful resources for us Adobe partners.
It was a busy day. Adobe team prepared an event full of information and motivation for its partners. It was nice to talk with the Adobe team in person, meet other partners and share our challenges and victories. We're looking forward to the next event.
One of Adobe's experts Tareq Fadel will be a speaker at Digital Enterprise and Security 2022 in Prague on September 15. For more information follow: www.digitalforum.cz/en.