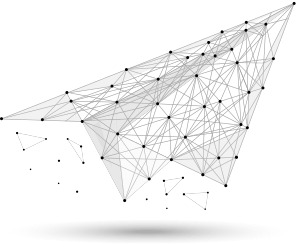 References
Implemented projects
Over the course of our existence, we have successfully implemented hundreds of projects. Larger and smaller clients from the Czech Republic and throughout Europe rely on our work on a daily basis. Take a look at a few selected references.
| | |
| --- | --- |
| | ČSOB pojišťovna a.s. |
Still together. We value our partnership with ČSOB Pojištovna, which has lasted for almost 15 years. Over this time period we have done a lot of visible work:
Public website
Negotiation application
App for reporting insurance claims
Client zone
Insurance contracts portal
IAM Identity and Access Management
| | |
| --- | --- |
| | Cantonal tax offices |
A sea of data.
With our partner, Abraxas, we have provided BI solutions for several cantonal tax authorities in Switzerland. The aim of the project was to enable the administrative authorities to have the necessary data available at any time. Many extensive reports have been created for this purpose. Our solution is based on the Pentaho Open Source tool, which is sufficiently robust and stable.
| | |
| --- | --- |
| | Ministry of Finance |
Major digitalization.
The Ministry of Finance of the Czech Republic uses the Adobe AEM Forms platform for the conversion of MS Office documents to PDF format, including enabling the conversion process ex officio. In addition to providing Adobe AEM licenses, we created a Document Conversion Workplace application for the ministry, which enables administrative processes to be converted into electronic form. The application reliably converts hundreds of documents daily.
| | |
| --- | --- |
| | Prague Public Transit Company |
Contracts under control. The Prague Public Transit Company (DPP) is one of the most important operators of urban public transport in the Czech Republic. We have simplified and electronicized the contract approval and investment approval system so as to provide an overview of the life cycle of a contract from beginning its draft, through commenting, to approval and archiving. Today, DPP implements investment planning through Adobe LiveCycle.
| | |
| --- | --- |
| | Toyota Peugeot Citroën Automobile Czech s.r.o. |
The right information at the right time. TPCA is a partner enterprise of Toyota Motor Corporation and Groupe PSA, which have jointly built and operate a car factory near Cologne. We provided a B2E portal, which is used as a central source of information for approximately 2,800 factory employees. We also created a BI management superstructure, which looks after the automatic collection and generation of company reports, and is also used to manage and plan operating costs.
| | |
| --- | --- |
| | Griesser AG |
Extra intranet.
Griesser AG iis a Swiss company with a long tradition and is one of the leading manufacturers of shading technology in Europe.
In 2019, we provided a new B2E portal and we continue to work on the development of its functions. The key requirement was to create 4 language versions, due to the fact that the company has branches and production plants in several countries. Part of its content is common across the entire organization, but it also contains parts that differ in content based on the location of individual branches and plants.
Case studies
Take a look at some of the selected projects that we have successfully implemented.
ČSOB Pojišťovna a.s.
Griesser AG
Toyota Peugeot Citroën Automobile Czech, s. r. o.
Our clients
Our clients are major companies across industries. Our solutions help them simplify processes, increase work efficiency and develop their business. We are particularly proud of our long-term partnership with most of our customers.