Choosing the best experience? Try Adobe Experience Manager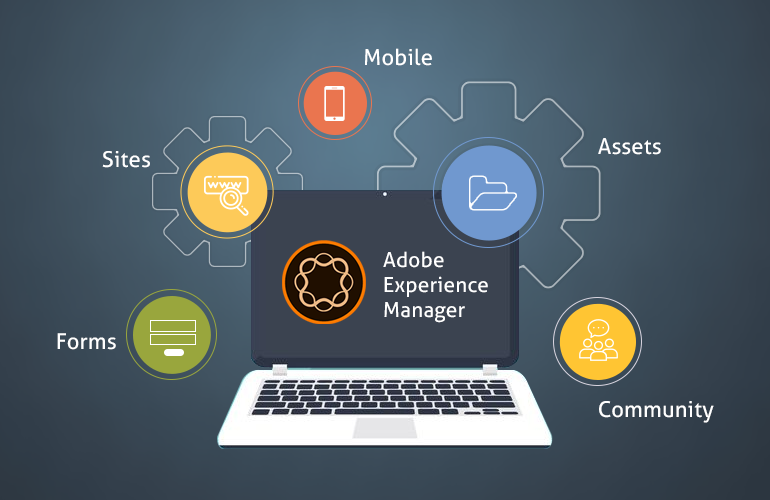 31.08.2022
Choosing the best Digital Experience Platform (DXP) for your business? Adobe Experience Cloud may be just the thing for you, as it's in the prestigious Magic Quadrant of DXP Solution Leaders published annually by Gartner.
First, let's explain what the Digital Experience Platform is. The days when it was enough to offer the world a static website have been long gone. Today's users and operators of websites and portals expect much more from their chosen solutions. That's why over time, by adding and connecting additional functionality, DXP platforms as we know them today have evolved from simple content management systems (CMS). These offer an integrated set of tools and technologies for developing, supporting and presenting the digital experience across multi-channel customer paths. Built-in components for content personalization, social, communications, campaign management, A/B testing, omni-channel deliveries and more are most commonly used for this purpose beyond a conventional CMS. The Adobe Experience Cloud can be used across Business-to-Customer (B2C), Business-to-Business (B2B) and Business-to-Employee (B2E) use cases, making it a highly efficient, robust, and versatile tool that offers all the functionality under one roof. Do you have a requirement or agenda that is not covered by the solution? DXP can be integrated with ease and its functionality can be extended using an out of the box API.
Now we can take a closer look at one of the most competent representatives in Adobe Experience Cloud - Adobe Experience Manager. The latest innovation of a cloud-native CMS is AEM as a Cloud Service, it is part of the extensive Adobe Experience Cloud, which brings several benefits in the form of integration to key Adobe products, be it Adobe Analytics, Adobe Target, Adobe Audience Manager, Adobe Commerce Cloud, or Marketo Engage. Other benefits of the cloud solution include easy scalability and automated monthly releases. It is a full-stack server application with Java being the core technology.
AEM offers several modules. The most common module is AEM Sites. It serves as an enterprise-wide content management system for creating personalized and optimized content for specific customer segments and channels using an intuitive authoring platform. Editable templates allow authors to edit content quickly and flexibly without the need for IT to provide additional design or development. An undeniable advantage is the simple way to create language versions of the pages and individual building blocks. These features, in conjunction with AEM Screens module, allow marketers to create a consistent digital experience across segments and devices, whether it is a web browser, mobile phone, or other smart devices including the delivery to IoT devices.
The use of images, illustrations, videos, and documents is an essential part of the digital experience. It often happens that different departments within a company work with different copies of the same image in multiple locations. This increases the size of the data and the work of supervisors in approving the use of digital assets in an enterprise. In AEM Assets, working with digital content can be simplified and made more effective. The digital assets stored in AEM's Digital Asset Management are governed by permissions for organizations and individuals across the enterprise. AEM Assets can store an extensive range of metadata for each asset, while also supporting versioning and workflow approval processes. Tagging digital assets can help with categorization and finding the assets through search. The assets can be made available internally, and externally via brand portal.
AEM Forms allows authors to easily create forms based on predefined components. Using drag and drop forms can be authored with ease. Responsive design, simple configurations and form validation are only some of the features that make AEM Forms easy to use. Data from defined data sources can be pre-filled into the form, enhancing the end-users experience. With the use of of Adobe Analytics, the performance metrics of the form can be monitored and measured to identify areas of the form for iterative enhancement. The collected data will then serve as a basis for optimizing the form or setting up a retargeting process to increase conversion. The Adobe applications as part of the Adobe Experience Cloud combined with third party applications and service provide marketers with the power to deliver the right message to the right customer at the right time, optimized for their preferred device.
Used sources: