Digital Enterprise and Security 15.09.2022
Digital Enterprise and Security 15.09.2022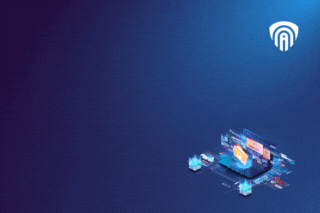 18.08.2022
Jedinečná platforma pro získání užitečných informací pro Váš byznys a novinek z oblasti bezpečnosti dat, dokumentů, digitálních podpisů a BankID.
Digital Enterprise and Security 2022 je odborná platforma nejen pro šéfy IT, ale také pro TOP manažery. Setkání, které ukáže hlavní přínosy a benefity zabezpečení firemních dat od přístupu a správ uživatelů až po zabezpečení dokumentu včetně digitálního podpisu a k tomu se vztahujícím právním náležitostem.
Setkání má za cíl podpořit všechny, kteří přemýšlí byznysově a vnímají potřebu bezpečnosti nejen jako povinnost, ale i jako příležitost pro zlepšení uživatelské přívětivosti, bezpečnosti i efektivity security týmu společnosti.
O čem to v roce 2022 bude?
Jak zabránit úniku citlivých dat a ještě na tom vydělat? Se zprávami o úniku citlivých dat se za poslední měsíce setkáváme čím dál častěji, a proto se letošní setkání zaměří především na ochranu podnikových dat před vnitřními útoky a ukážeme si, že i tato část interních nákladů má své výhody a přesah do byznysu.
Zameříme se na Identity & Access Management, ukážeme si jeho jednotlivé části a přínosy, možnosti uplatnění v rámci organizace včetně trendů a vizí v této oblasti. Dotkneme se i důležité oblasti bezpečnosti dokumentů a možnosti jejich digitálního podepisování včetně legislativních náležitostí. Se svými argumenty a zkušenostmi vystoupí odborníci a praktici, se kterými se můžete osobně seznámit, a kteří se Vám budou věnovat i v rámci networkingu.
Detail akce a registrace zde: www.digitalforum.cz